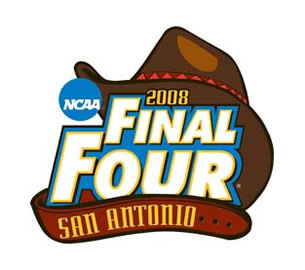 Jesse Phillips is hosting a Together for the Madness pool to pick the NCAA National Basketball Champions. All of the details are available on his blog, where you can sign up to be included in the fun.
Basketball has a special place in our family because it is the sport that God used to help us think more world-viewishly about His glory. Through a local home-school athletic association our children have particiated in basketball for the last 12 years. Until this season, I actually had the privilege of coaching my daughters' teams. Now I get to a spectator as both my son, Joel, and my daughter, Grace, compete with their teams in the Florida Christian Activities Association's state tournament Thursday and Friday. Though I am not on the bench, I do have the vantage point of a fan who is always offering assistance to the officials on the floor. None of them has thanked me yet, but I feel certain that they appreciate the help!
So, if you are interested in following the greatest sport being played by the best college teams in the best sports month on the calendar, go check out T4M.